The San Francisco Board of Supervisors has voted unanimously in favor of the Retail Workers Bill of Rights.
This groundbreaking labor policy contains five provisions in two pieces of legislation to protect hourly workers in our city's chain stores and restaurants:
Promoting Full-Time Work and Access to Hours
To promote access to full-time employment and career growth, if a formula retail employer has additional hours of work to offer in job positions held by current part-time employees, the employer  shall offer those hours of work first to existing qualified employees before hiring additional part-time employees or before securing additional employees through the services of a temporary services agency, staffing agency or any similar contractor.
Encouraging Fair, Predictable Schedules
Require formula retail employers to post schedules at least two weeks in advance. Workers will receive one hour of pay at their regular rate of pay for schedule changes made with less than a week's notice and two to four hours of pay for schedule changes made with less than 24 hours' notice.
Discouraging Abusive On-Call Scheduling Practices
Require formula retail employers to provide two to four hours of pay to an employee at his/her regular rate of pay when she/he is required to be "on-call" for a specified shift but the employer cancels the shift with less than 24 hours' notice.
Equal Treatment for Part-Time Workers
Prohibit formula retail employers from discriminating against an employee with respect to their rate of pay, access to employer-provided paid and unpaid time off, or access to promotion opportunities.
Encouraging Worker Retention and Job Security
Protect workers against losing their jobs when their company is bought or sold by requiring that if formula retail businesses are acquired, the workers must be kept on at their jobs for at least a 90-day trial period.
Here's the not-so-fine print:
The Retail Workers Bill of Rights is a package of two separate pieces of legislation – the "Hours and Retention Protections for Formula Retail Employees," introduced in July by Supervisor Eric Mar, and the "Fair Scheduling and Treatment of Formula Retail Employees," introduced by Supervisor David Chiu in September.
The Retail Workers Bill of Rights is focused on the largest, most profitable retailers operating in San Francisco. It will only apply to businesses with 20 or more locations globally and 20 or more employees in San Francisco, which captures the vast majority of establishments that fall under the city's "formula retail" definition.
Under San Francisco law, chain stores are categorized as "formula retail" if they have 11 or more locations, which covers big box stores such as Target and Lowe's, fast food franchises like McDonald's and Taco Bell, chain restaurants such as Olive Garden and Cheesecake Factory, fashion retailers like the Gap and H&M, grocery stores like Trader Joe's and Whole Foods, and other corporate businesses. You can learn more about formula retail here.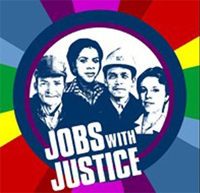 Endorsers
Co-Sponsors:
Eric Mar, San Francisco Board of Supervisors
David Chiu, San Francisco Board of Supervisors
John Avalos, San Francisco Board of Supervisors
David Campos, San Francisco Board of Supervisors
Organizations:
Alliance of Californians for Community Empowerment
Asian Pacific American Labor Alliance (SF Chapter)
California Faculty Association, SF State
California Partnership, San Francisco Chapter
Chinese Progressive Association
Coleman Advocates for Children and Youth
Dolores Street Community Services
National Domestic Workers Alliance
National Employment Law Project
North Bay Jobs with Justice
Restaurant Opportunity Center of the Bay
SEIU United Service Workers West
South of Market Community Action Network
United Educators of San Francisco